Vee Bee Consistometer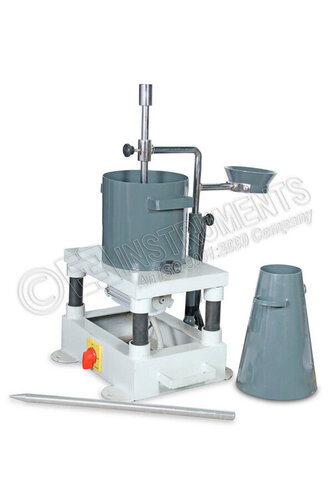 Vee Bee Consistometer
Product Description
Vibrating table, size 380 mm long and 260 mm wide, resting upon elastic support at a height of about 305 mm above the floor, complete with start/stop switch cord and plug A holder is fixed to the base into which a swivel arm is telescoped with funnel and guide sleeve The swivel arm is also detachable form vibrating Table A graduated rod is fixed on a swivel arm and at its end a plastic disc is screwed The divisions of scale on the rod record the slump of the concrete in millimeters.

Furtherdetails available on our website.


The Price mentioned here are subject to change as per the capacity,specifications and application of the user.
Trade Information
Wooden Box / Corrugated Box

ISO 9001 : 2015