Torsion Testing Machine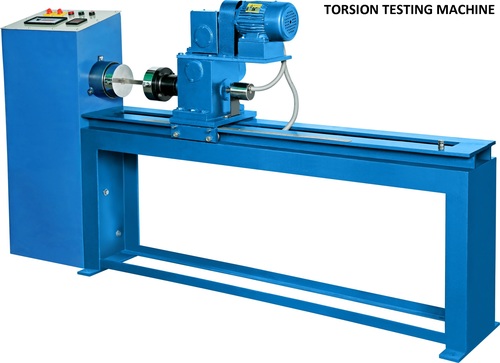 Torsion Testing Machine
Product Description
Torsion Testing Machine offered by us, is mainly used for conducting torsion and twist on various metal wires, tubes, sheet materials. This machine feature unlimited rotation in both directions and is ordered as either horizontal or vertical tester. This machine is very easy to install and simple to use. Our Torsion Testing Machine helps to determine sample behavior when twisted or applied forces. This machine is very easy to use and available at nominal rates. This machine is safe to operate.
Specifications:

Capacity : 0 to 50 kgm.

Range : ONE

Rod to be tested : 8 to 20 mm.

Load of Measurement : Torque and Twist will be read directly.

Other provisions : Automatic stop in case of failure of specimen.